Turkish minister claims 'holy wars will soon begin in Europe' after Geert Wilders beaten
Minister claims there is no difference between liberal politicians and 'fascist'.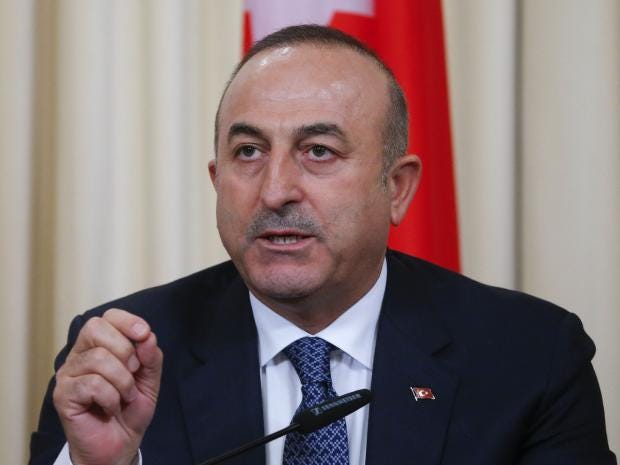 A Turkish minister has claimed "holy wars will soon begin" in Europe, in spite of the defeat of far-right leader Geert Wilders in the Netherlands elections.
Mevlut Cavusoglu, Turkey's foreign minister, did not welcome the victory for Prime Minister Mark Rutte's centre-right People's Party for Freedom and Democracy (VVD).
"Now the election is over in the Netherlands…when you look at the many parties you see there is no difference between the social democrats and fascist Wilders," he said according to a translation by Hurriyet.
"All have the same mentality. Where will you go? Where are you taking Europe? You have begun to collapse Europe. You are dragging Europe into the abyss. Holy wars will soon begin in Europe."
Pro-Turkish protesters scuffle with police in Netherlands after minister expulsion
Mr Wilders attempted to capitalise on an ongoing diplomatic row between the Netherlands and Turkey during his election campaign, leading a small protest outside the country's embassy and calling Mr Erdogan a "dictator".
His anti-Islam Party for Freedom came second in the Dutch election with 20 seats, compared to 33 for Mr Rutte's VVD, and is likely to be excluded from coalition talks…
READ IT: http://www.independent.co.uk/news/world/europe/dutch-elections-netherlands-geert-wilders-freedom-party-turkey-fascist-no-difference-rallies-islam-a7632571.html